Patient Care Devices
Urine Bag
Features: Urine Bag made from 0.125mm wall thickness, clinical grade soft PVC, Semi transparent Bags, A non return valve has been provided in Urine Bag which prevents back flow thus offering added protection.
Specifications: ET.O. Sterilized and individual packed, biological tested and ready for single use.
Non Toxic, kink free, soft, transparent PVC long tubing with connector, I.D. 6.5mm x O.D. 7.5mm 100 cm tube length, top outlet with cover.
Superior quality 0.125mm PVC Cloth. 100% closed drainage system Outlet system for easy drainage of urine and for fast emptying of the bag Outlet attached with the closer.
Application: Urine bag is useful for collection of urine.
Available Size: 1000ml & 2000ml also Top outlet or Bottom outle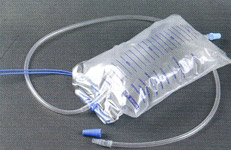 ---
Urethral / Nelaton Catheters: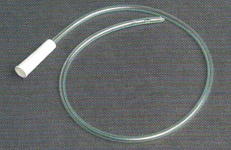 Features: The tube is made by non irritant medical friendly virgin quality polyvinyl chloride with lubricants for smoother intubations. The distal is designed coned for non-traumatic introduction with two lateral eyes for efficient and systematic drainage. In the proximal end of the tube universal shaped funnel connector is fitted for extension. Radio-opaque light green embedded stripe indicates accuracy in catheter positioning.

Specifications: Universal funnel shaped connectors are color coded for easy identification of sizes
Catheter length: 4000mm
Application: Used for short term bladder cauterization through urethra in males.
Available Size: FG 8, 10, 12, 14, 16, 18, 20, 21 & 24..
---
Male External Catheter (Safe Drain):
Features: The catheters if manufactured from the virgin grade pure latex rubber for truly smooth and gently feel. Snug fit condom shaped catheter for avoiding discomfort on constriction individual elastic foam tape is provided hold catheter and to prevent slipping. Reinforced funnel presents twisting and collapse. Non kinking bulb maintains free flow of urine and prevents it retention in catheter Long connector with large diameter provides maximum drainage and device first into any standard urine bag or receptor.
Specifications: 

| Size: | Diameter: |
| --- | --- |
| Small | 25mm |
| Extra Small | 20mm |
| Medium | 30mm |
| Large | 35mm |
| Extra Large | 40mm |

Application: It is a male incontinence device which serves as a partial alternative to Theorization.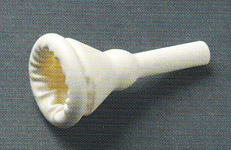 ---
Foley Balloon Catheter (PERCH):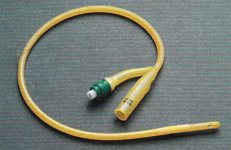 Features: Silicon coated medical grade virgin natural latex catheter for total comfort of patient. Catheters are with specially silicon protection to assist in smooth introduction and prevent encrustations. Inflation lumen is built in to avoid interior or exterior profusion. The topper less shaft is extremely flexible and bends easily in any director to adjust to the patient anatomy. It has unique new plastic non return valve that make syringe insertion easy and trouble free. Symmetrical large capacity balloon and ensuring a straight tip for proper flow and good sphincter action thus preventing bladder leakage.
Specifications: 
Size :
2 way adult : FG 12, 14, 16, 18, 20, 22, 24.
2way pediatric : FG 8 & 10.
Balloon capacity for adult : 30ml 
Balloon capacity for pediatric: 03ml
Application: An alternative catheter in adrenal condition to urinate without pain and abstraction.
---
Solution Administration Set:
Features: The rubbing and chamber made of virgin grade medically treated non-toxic, non irritant PVC material. The flow regulator and piercing spike are made from medical friendly ABS compound to offer superior performance. The protective cap is manufactured from medical grade LDPE to offer due protection of piercing spike and better penetration of EO for sterilization Air filter made so that all air entering the rigid container passes through it and that the flow of fluid is not significantly reduced.
The set provided with a fluid filter with visibly be observed. The air inlet device (both tube airway and built in) provided with a filter design ingress of micro oxygen into the container into which the device is to be inserted.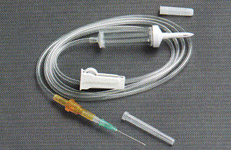 Specifications: The tubing is 1500mm in length and has an internal diameter of 2.7mm Drip chamber and drip tube maintain a distance of 40mm between the end of the drip tube and the outlet of the chamber, the wall of the drip chamber not closer than 5mm to the end of the drip tube, thus it offer 20 drops of solution at 20c and at a flow rate 50+ drops / min. delivered 1+ 0.1ml (1 + 0.1g) The flow regular allows smoothly adjusting the flow of the infusion solution between Zero and the maximum. Hypodermic needle of 21G and length 38mm provided superior performance having sharp and smooth vein puncture.
Application: Long and short term medical or surgical infusion therapy with choice of vented or non-vented and with or with "Y" sharp connector sets for use with PVC, Glass or Semi rigid container.
Availability: For infusion therapy of Paediatric and Geriatric use, we have micro drip set and measured volume set (with floating valve measuring 110ml and 150ml) option for gravity flow vented and non vented with and without luer lock set available with us. Packing: Aseptically packing in HM / Poly pouches with choice of single and double pack pouches
---
B. T. Set: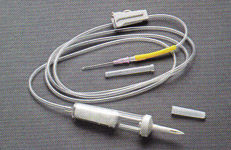 Features: The soft kink resistance, translucent tubingis prepared from medical treated PVC material. The double drip clearly visible chamber facilitates visual access and rapid adjustment of fluid level. Specially designed roller (thumb) controller offer accurate regulation of infusion rate. Self sealing bulb latex for extra medication to avoid any contamination and easy flushing.
Specifications: Tube Length: 1500mm – O.D.4.2mm x I.D. 3.0mm
Needle: 18G x 1.1/5" for smoother flow. Blood drop size of 20 drops/ml (D.W.)
Chamber filter: 200U x 4 sq.cm
Application: Blood Administration to human body from all type of Blood Bag / Bottle.
Available: Single chamber and double chamber.
---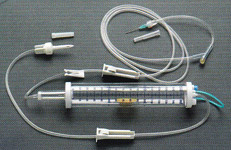 ---
Scalp Vein Set: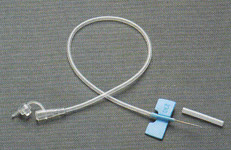 Features: The extra soft translucent non-kinking tube made from chemically treated polyvinyl chloride. The excellent soft wing to skin surface for reduced in compatibility Thin walled stainless steel siliconized needle provide painless vein puncture.
Specifications: Tube Length: 300mm – O.D.2.5mm x I.D. 1.5mm
Soft connector (luer slip) Lock hard connector (luer lock)
Size: 18G, 19G, 20G, 21G, 22G, 23G, 24G, 25G, 26G, 27G. (International colour code)
Needle length: ¾" (19mm) (Japanese Stainless Steel. AISI 316L)
Application: For rapid venous access with greater patient comfort during short / long term infusion.